MINOX Riflescope Allrounder
This item is not available to order online.
Precise in price and quality!
Bright and fast on target - by day and by night. Thanks to the new optical coatings, the MINOX riflescope line delivers an outstanding transmission of up to 94%* - for bright viewing. The Fast Target Acquisition (FTA) with its large ocular, provides an improved ease of view to ensure that you get on target even faster. For day and twilight hunting, the bright fiber optic reticle can be finely dimmed. The extra-low adjustment turrets provide an optimum overview in any situation. And the illuminated dot with its position sensor features an automatic deactivation. And all this at an amazing price!
Oh hunter's heart - what more do you want?
* in conformance with spectral transmissions according to DIN ISO 14490-5
Features
The M*plus coatings provide 94% light transmission¹
Fast Target Acquisition FTA: improved viewing comfort through enlarged ocular
Glass Fiber Point: finely dimmable glass fiber reticle – suitable for day and night use
Automatic deactivation of the red dot via position sensor
Extra low adjustment towers for a better overview
Comfort Service - 10-year warranty after registering your riflescope
Made in Germany
¹ In conformance with spectral transmissions according to DIN ISO 14490-5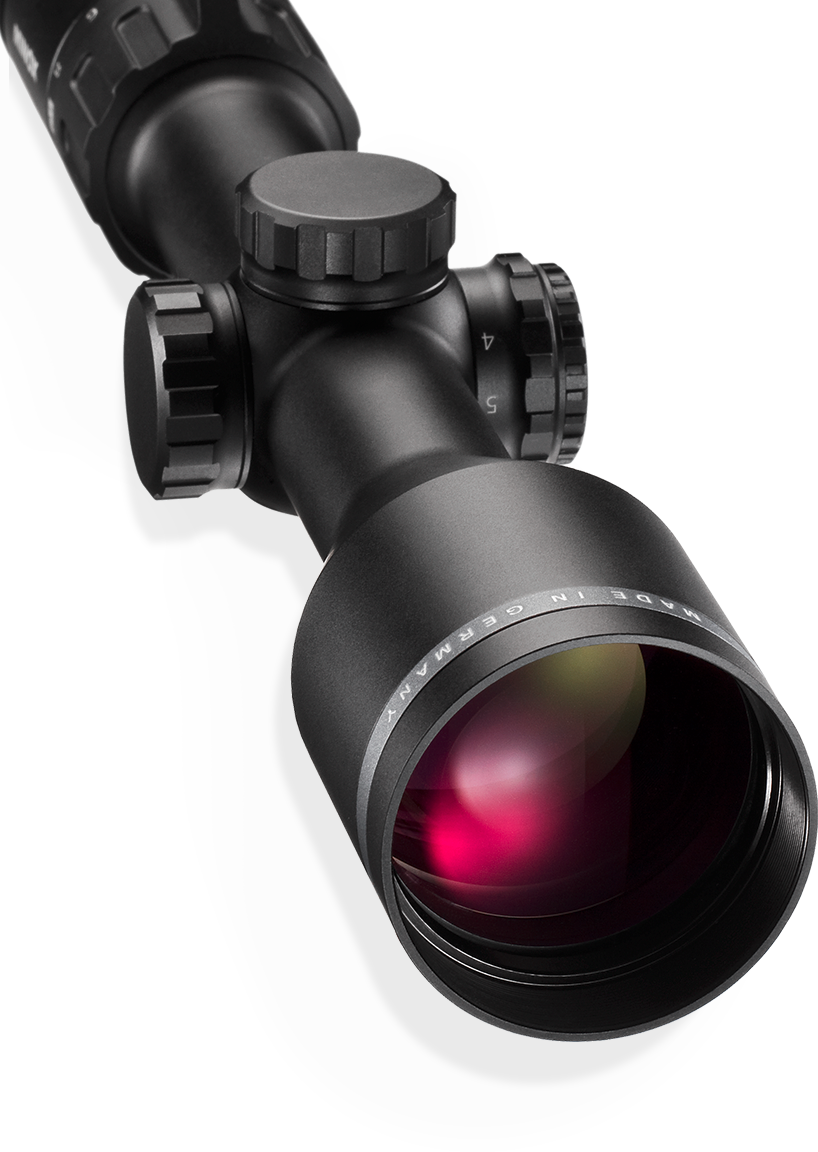 "I want a flexible scope that simply does a good job. Status symbols can be bought by others."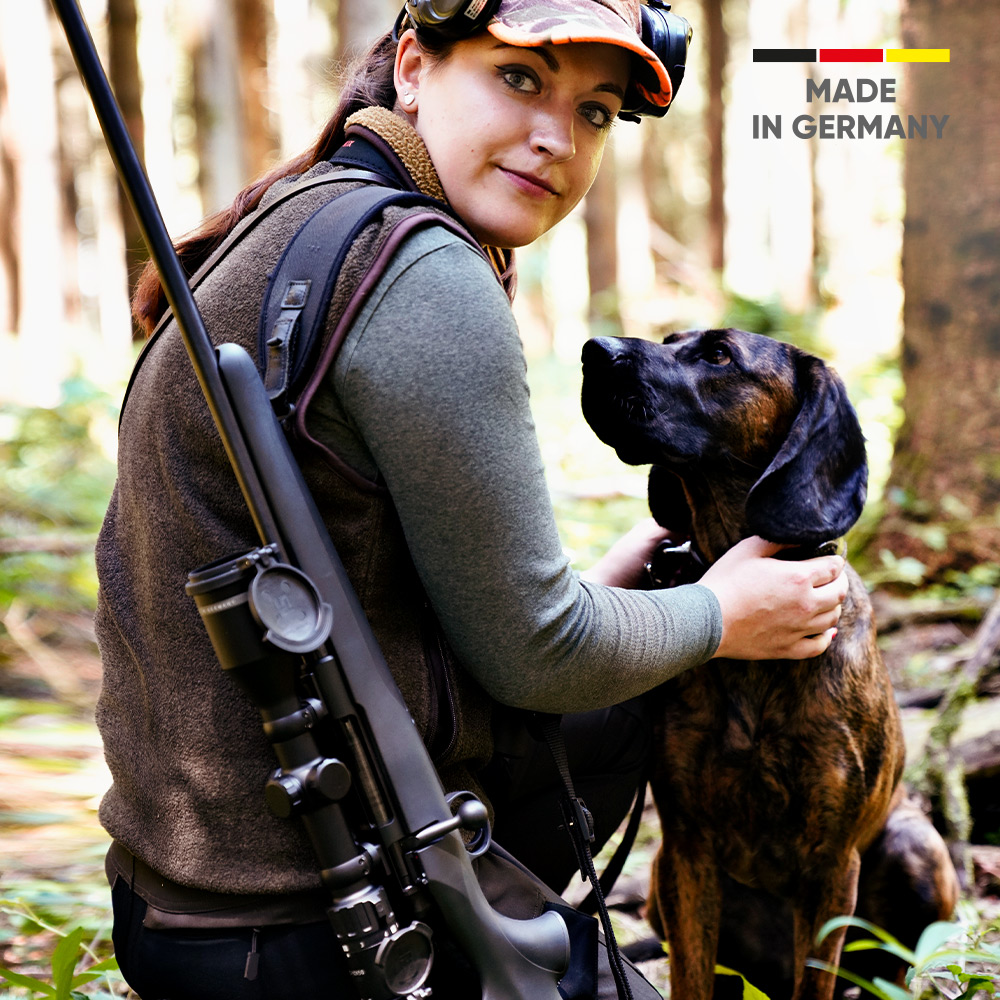 Into the last light of day
Outstanding transmission of up to 94%*

94%*

A maximum transmission of up to 94%* provides outstanding performance in all lighting conditions.

A brilliant image even in bright sunlight and excellent contrast allow for proper aiming from dusk till dawn.

* in conformance with spectral transmissions according to DIN ISO 14490-5

FTA – Fast Target Acquisition

Gets you fast on Target

The perfect interplay of scope, hunter and rifle are paramount for a successful hunt. When getting on target, the image produced by the riflescope is a decisive factor. It is exactly here, where the Fast Target Acquisition (FTA) plays out its strengths: Spending a lot of time positioning your eye behind your riflescope is now a thing of the past.

And this is how it works: The optical design of those MINOX riflescopes featuring FTA has reduced vignetting to an absolute minimum. This not only ensures an exceptionally bright and sharp image all the way to the outer edges of the field of view, but also increases the size of the exit pupil. This allows you to quickly align your eye with your riflescope and inside the exit pupil .

The result: The FTA gets you fast on target for a safe and accurate shot.



The innovative glass fiber reticle in the second focal plane impresses with a precise, circular illuminated dot, which you can adjust perfectly to any hunting situation during the day or at night.

(Image shows the partially grounded fiber end to project a fine point of light.)




Image 1:

Enlarged view of the illuminated glass fiber at the reticle center

Image 2:

Functional principle of loss-free light conduction through the glass fiber