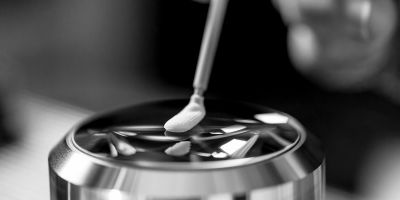 Technical Service
Repairs & Service Form
Please fill out this form completely and send it together with your MINOX product directly to our service team in Wetzlar, Germany.
MINOX Service
Blaser Group Wetzlar
Wilhelm-Loh-Str. 1
D-35578 Wetzlar
Germany
Tel.: +49 6441 56691 700
service@minox.com
In drei einfachen Schritten zur sorgenfreien MINOX Optik.
1. Fülle bitte zuerst den hier herunterladbaren Begleitschein vollständig aus.
2. Sende anschließend dein MINOX-Produkt inklusive dem ausgefüllten
3. Begleitschein direkt zu unserem Service-Team nach Wetzlar.
Und wir kümmern uns um den Rest.
Hinweis
Für Reparaturen außerhalb der Garantie- oder Gewährleistung werden wir nach gründlicher Prüfung einen Kostenvoranschlag erstellen. Du kannst dann entscheiden, ob die Reparatur durchgeführt werden soll oder nicht. Solltest Du keine Reparatur wünschen, berechnen wir 12,00 Euro für den Kostenvoranschlag.
zzgl. Versandkosten und Mehrwertsteuer
Um die Sicherheit beim Transport zu gewährleisten, versende deine MINOX Produkte bitte ausschließlich ohne Batterien. Andernfalls müssen diese bei der Überprüfung entfernt werden und können nicht mit zurück gesendet werden.
Du benötigst Hilfe bei Deiner analogen MINOX Kamera?
Leider können wir keine Reparaturen mehr für die alten MINOX Kameras anbieten, aber M.S. Hobbies in London bietet dir noch für alle gängigen Modelle einen Service. Das Team von M.S. Hobbies hilft dir gerne.
M.S. Hobbies | Spezialist seit 1969
132b Putney High Street, London SW15 1RG
+44 (0)7899 845801
sales@mshobbies.co.uk