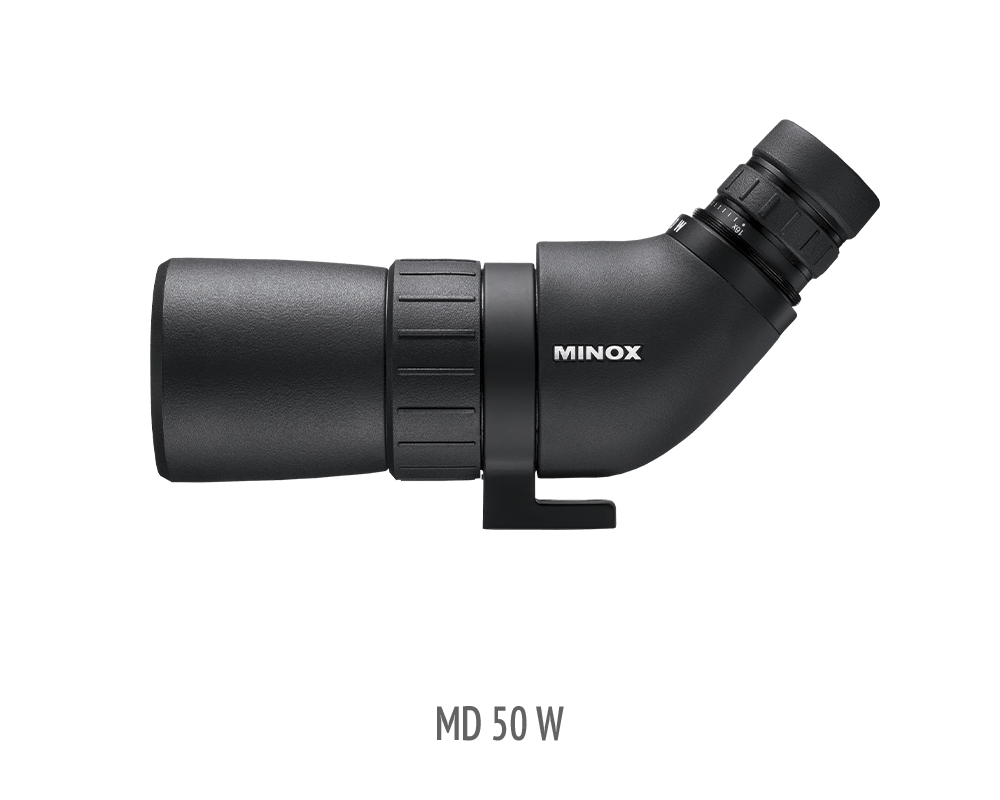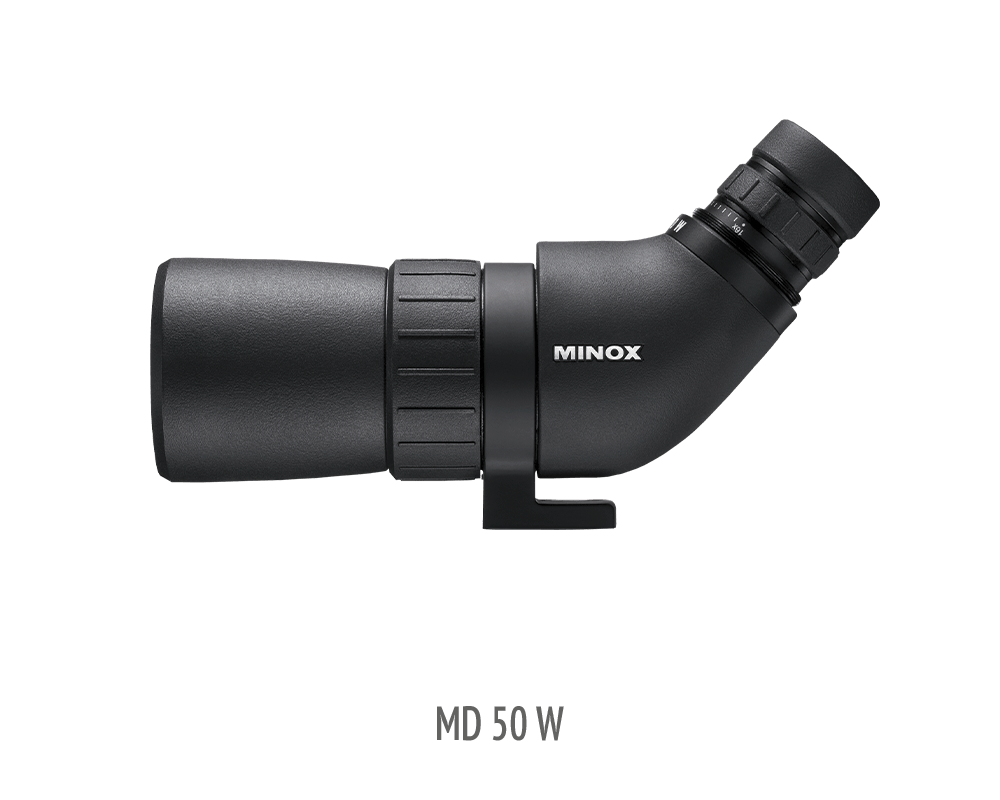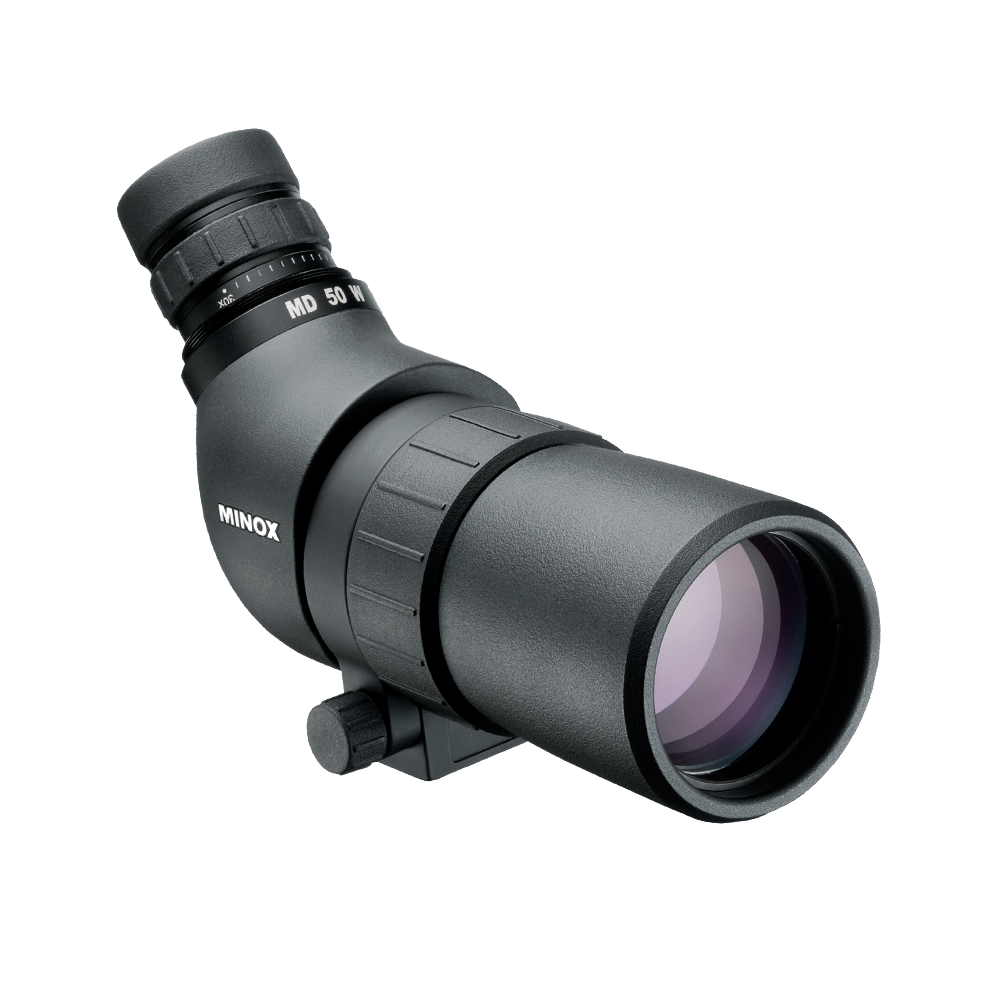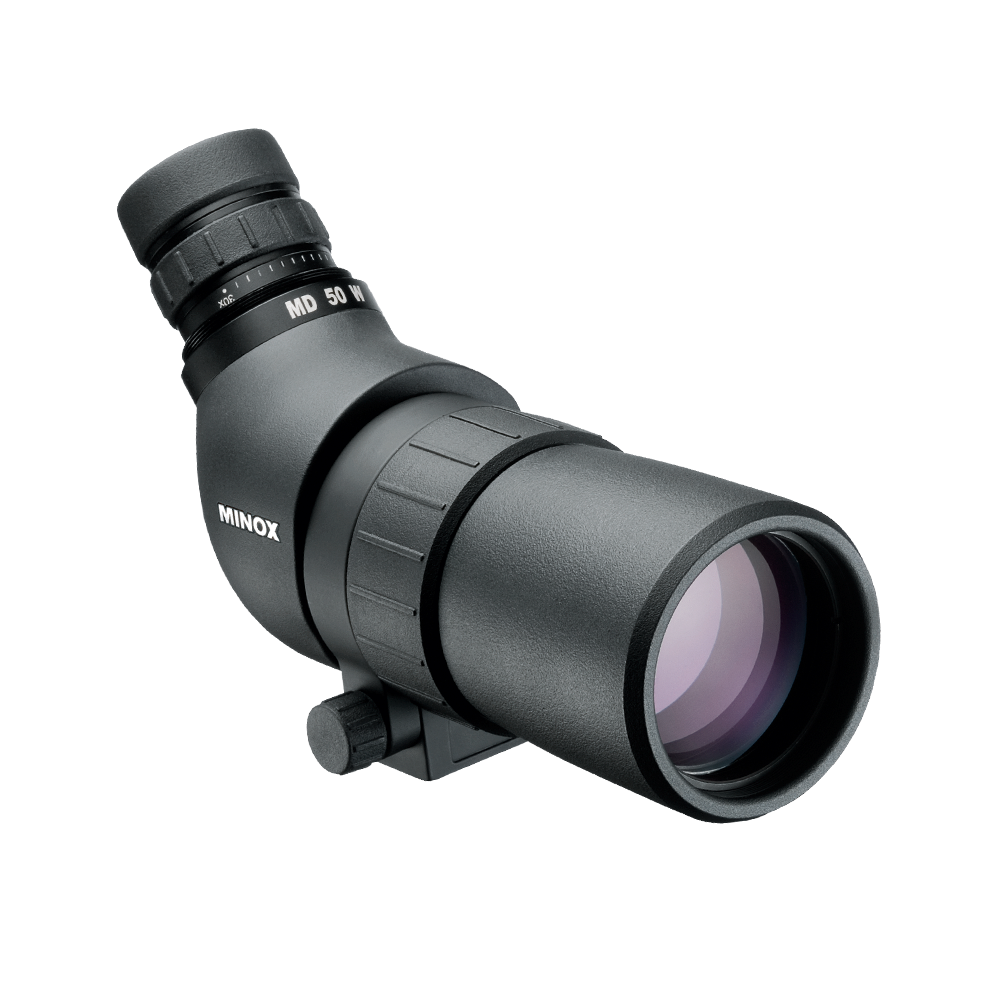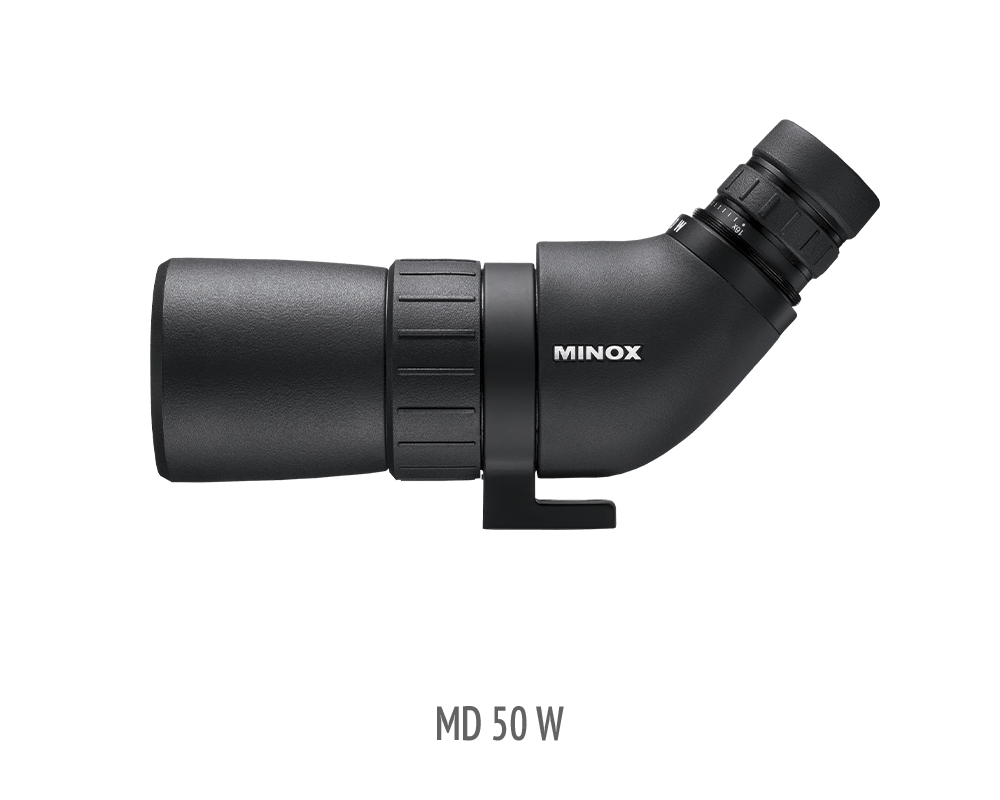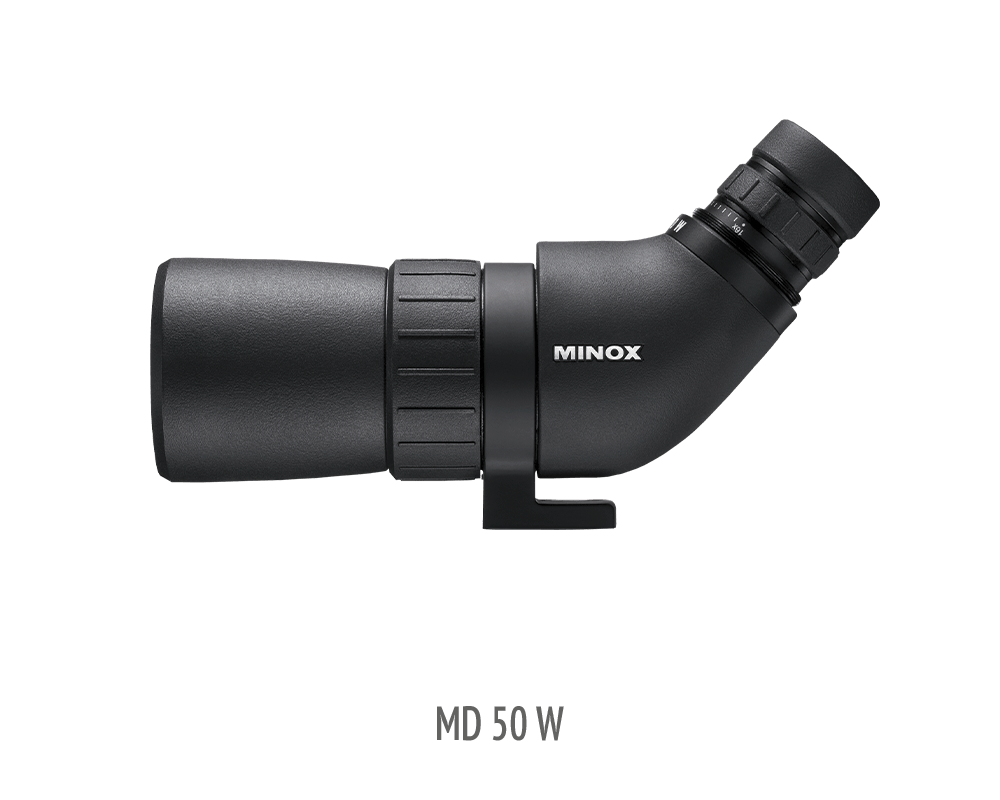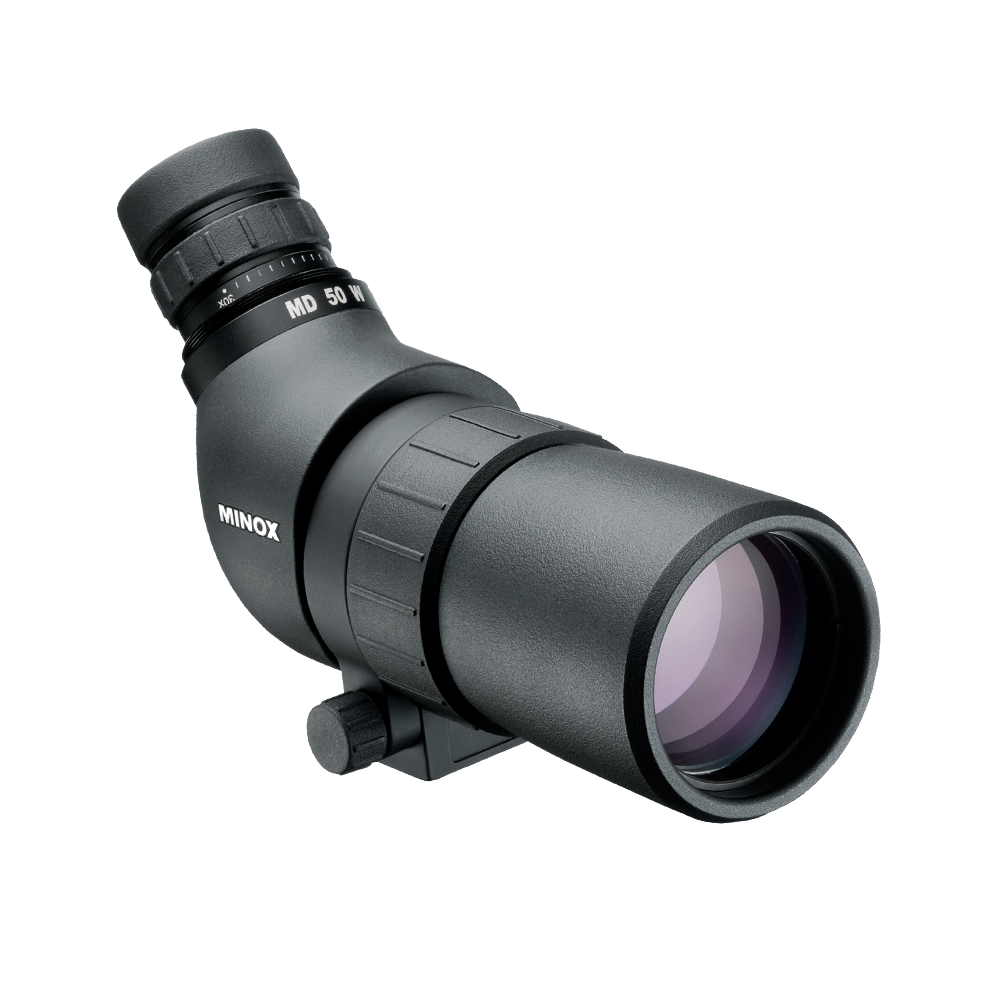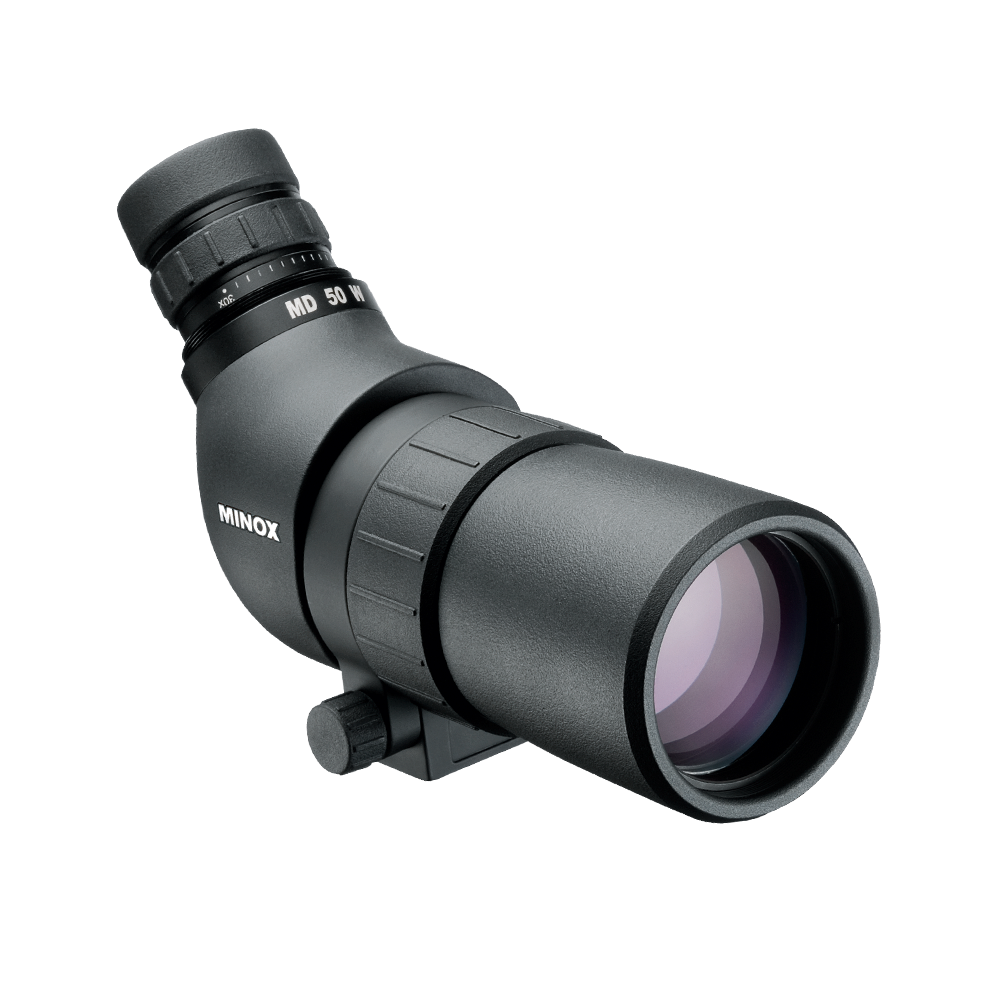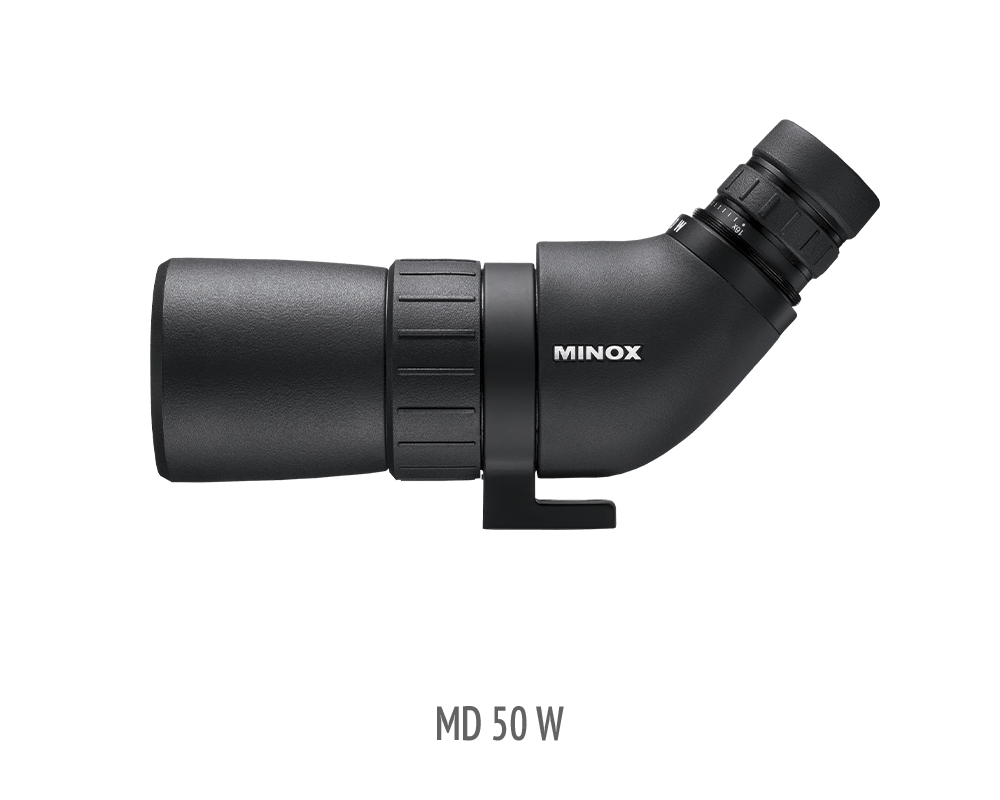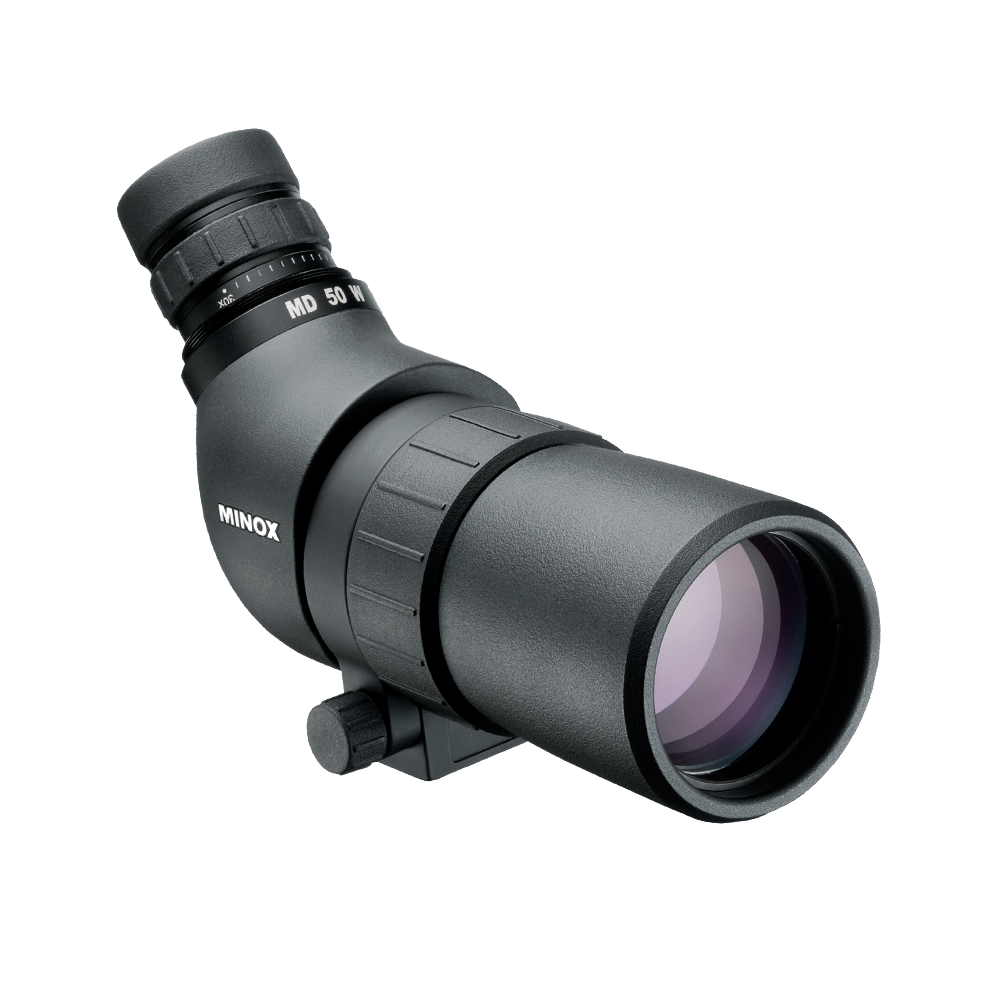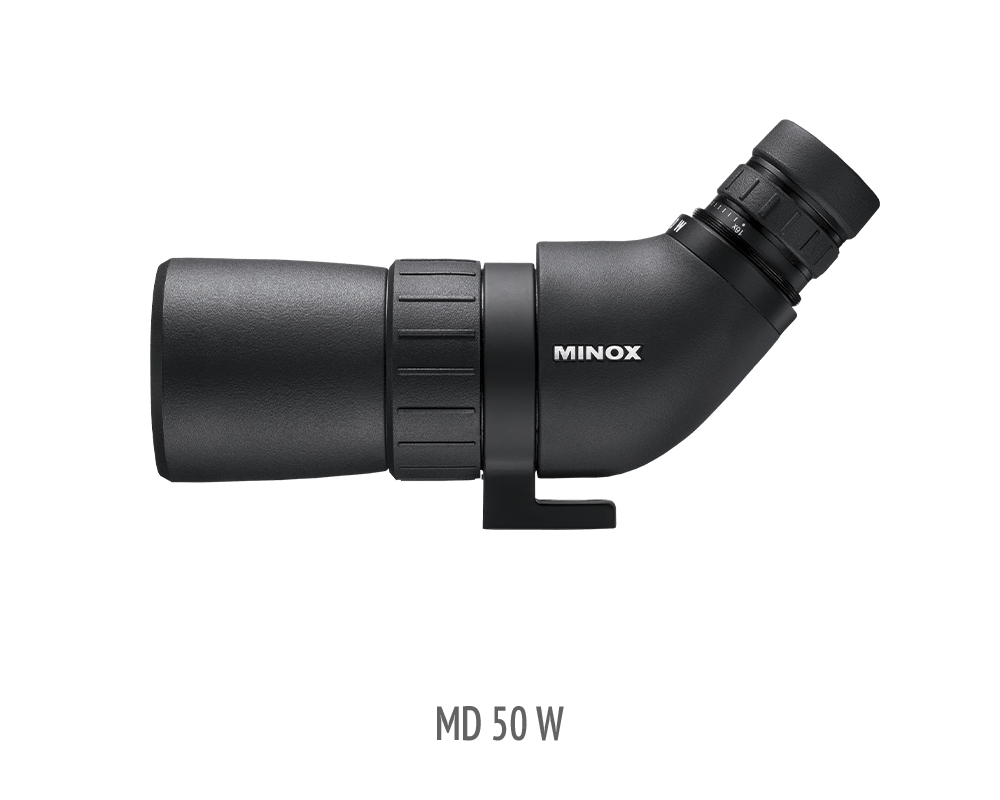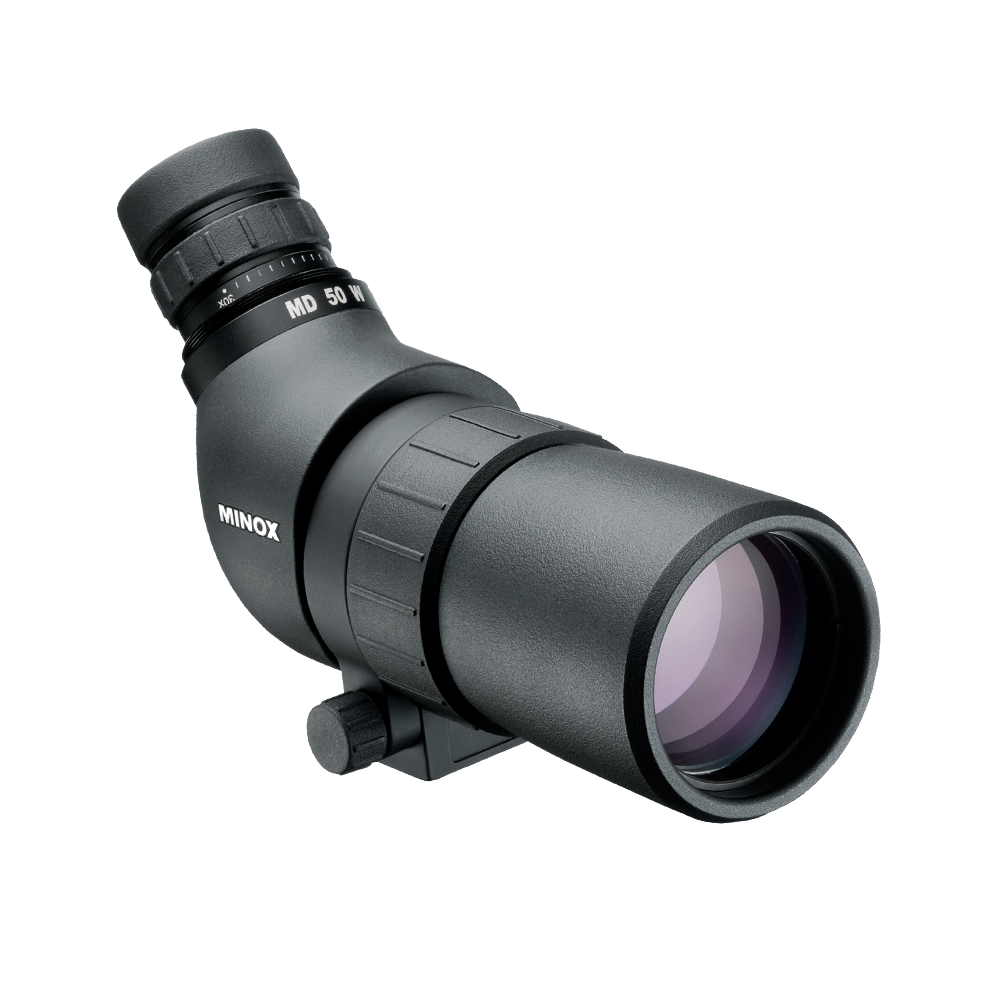 MINOX Spotting Scopes MD 50 W
Prices excl. VAT plus shipping costs, import duties and additional taxes Learn more

Ready for immediate dispatch
First hand customer support
10.000+ happy customers worldwide
Original Blaser. Highest quality.
Compact in weight and price
Pack it in, set off and see what surprises nature has in store. Thanks to its pocket-friendly dimensions, the MD 50 W spotting scope is the first choice when it comes to exploring flora and fauna while on the move - without having to carry unnecessary weight in your bags. The mechanics designed with the highest precision and the 16x to 30x magnification make it the versatile top optics for any situation.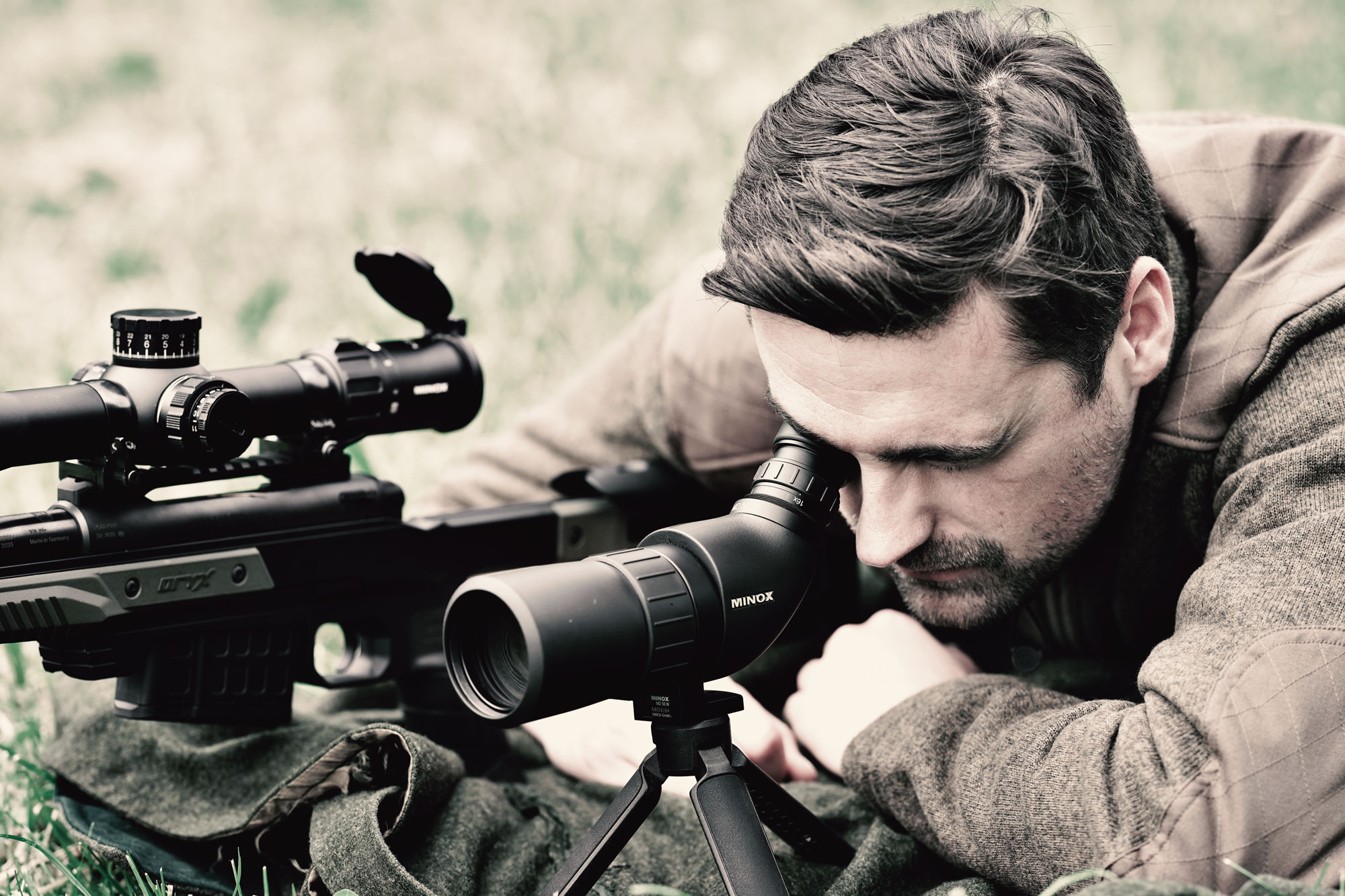 Features:
High detail resolution and contrast
M* multi-coating for increased light transmission
16x to 30x magnification
Angled view
Turnable tripod mount
Waterproof according to IPX7 and nitrogen purged against internal fogging
Lightweight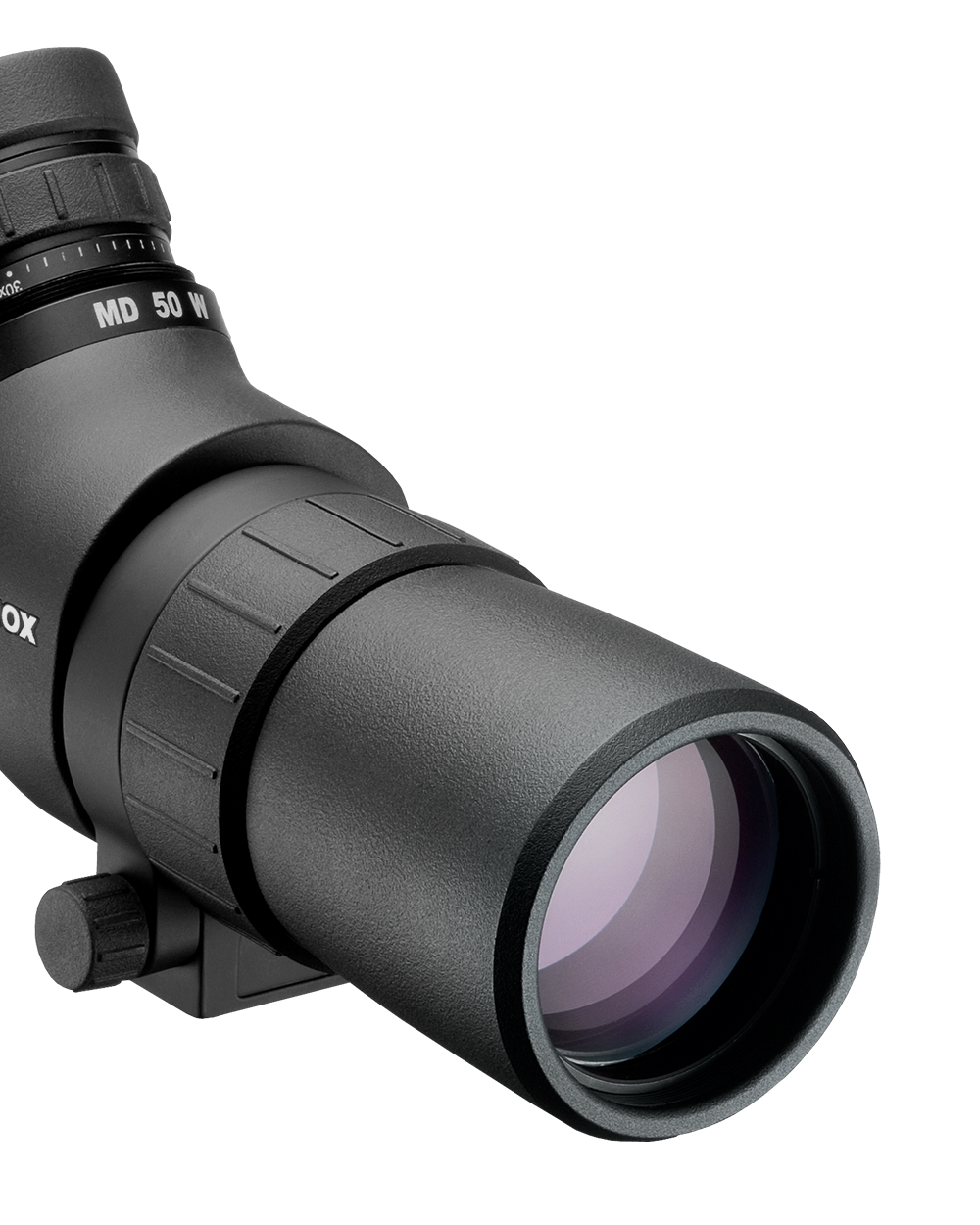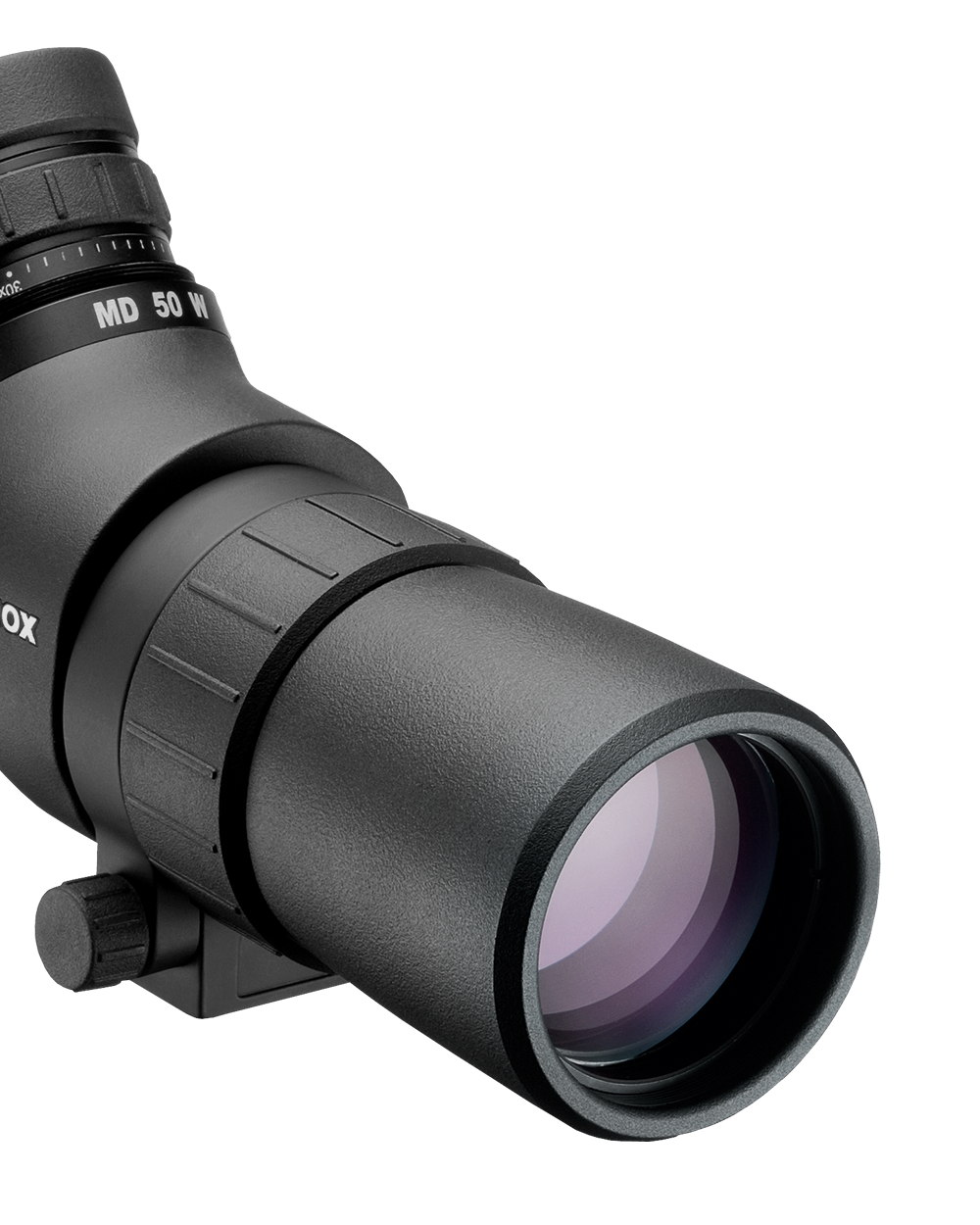 "When deciding for or against a brand, what counts for me is what I get for my money in the end. Sometimes you just have to make up your mind against the established ones."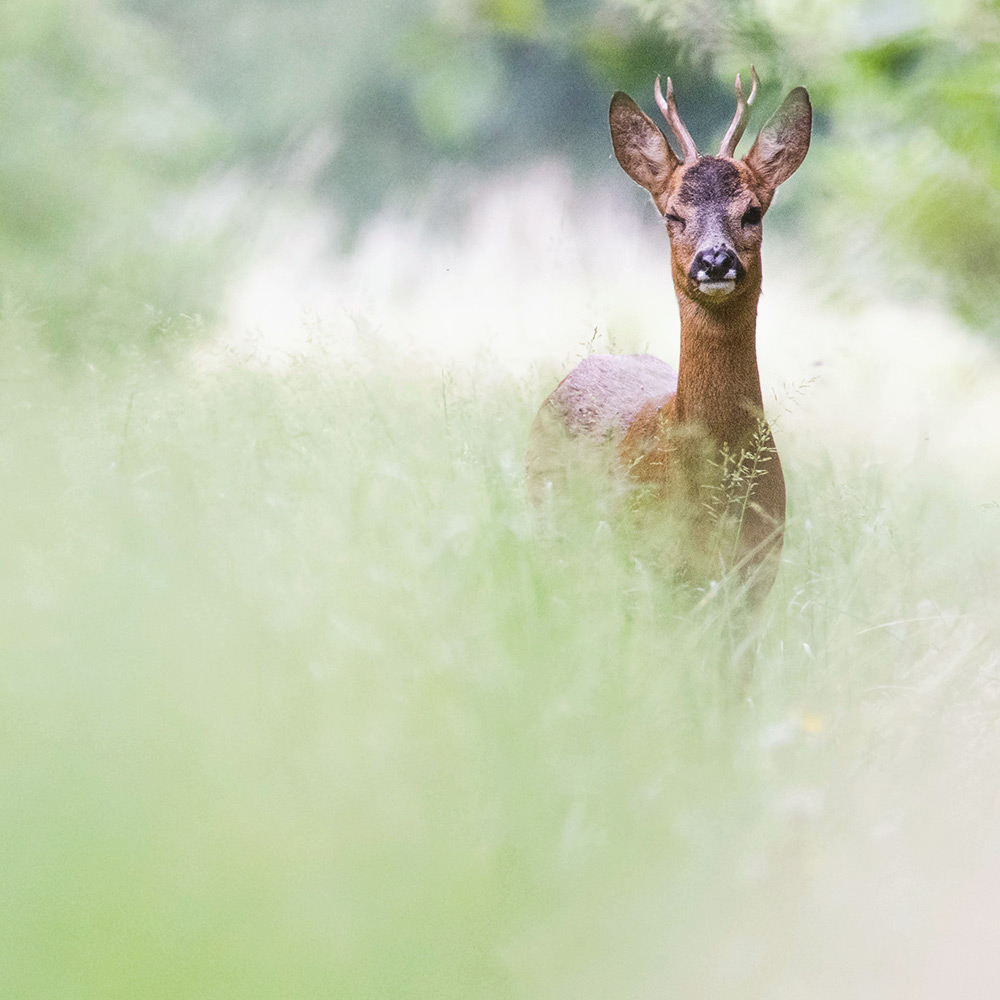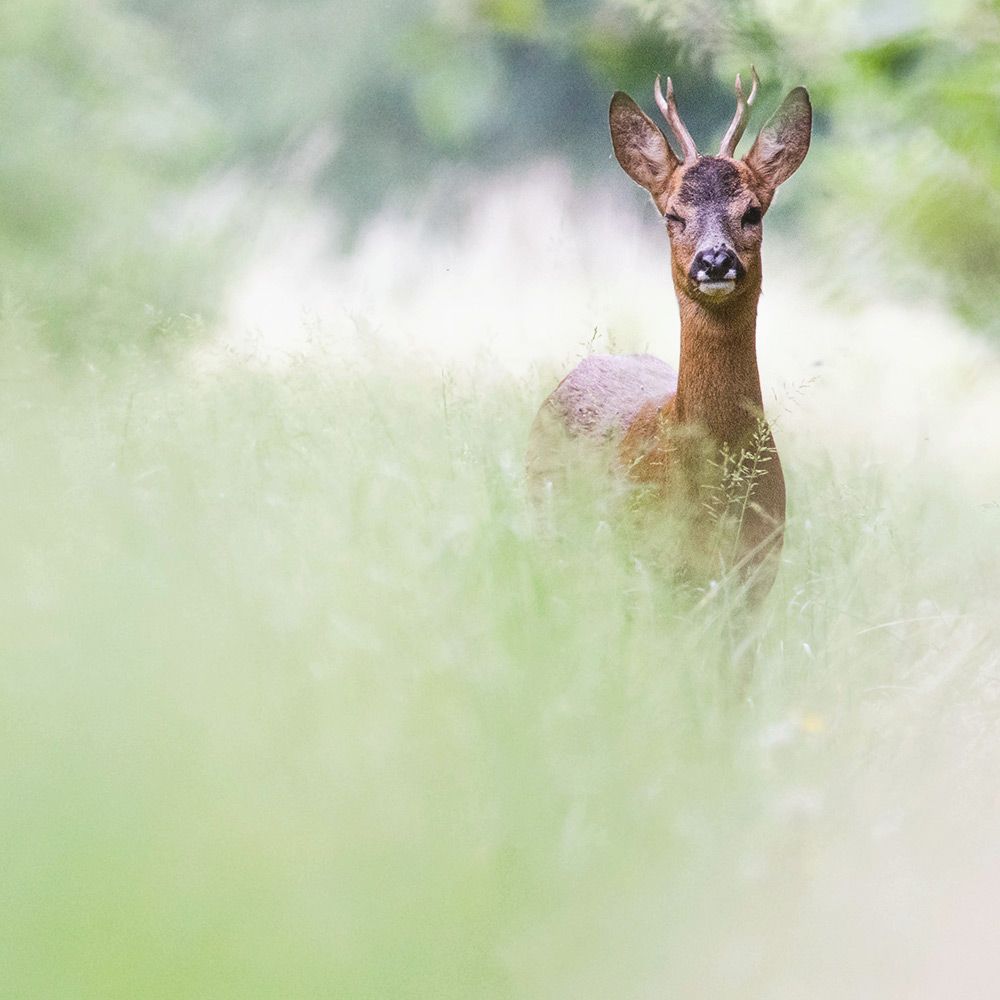 1x Binocular

1x Neoprene carrying strap

1x Ocular protection caps

1x Objective protection caps

1x Carrying case

1x Optics cleaning cloth

1x Instruction manual

Model: MD 50 W

Magnification: 16 x - 30 x

Entry pupil: 50 mm

Exit pupil: 3.3 - 1.67 mm

Field of view at 1,000 m: 47 m / 2.7° (32 m / 1.8°)

Eye relief: 15 - 11 mm

Close focus: 5.0 m

Twilight factor: 28.3 - 38.7

Operating temperature: -14° to +40° C

Waterproof according to IPX7: Yes

Dimensions (HxWxD): 235 x 63 x 135 mm

Weight: 690 g

Order no.: 80405421

Product Series Comparison




Magnification

Field of view at 1,000 m

Close focus

Operating temperature

Waterproof

according to IPX7

Weight

Comfort Service

MD 60 ZR / MD 80 ZR

12 x - 40 x / 20 x - 60 x

59 m/19 m bzw. 40 m/14 m

3,5 m / 7 m

-10° bis +45° C

Ja

Gewicht 1.620 g / 2.190 g

yes

MD 50 W

16 x - 30 x

47 m/32 m

5 m

-14° bis +40° C

Ja

690 g

yes

Instruction manuals, Software-Downloads or catalogues – you can find it all in the download section.