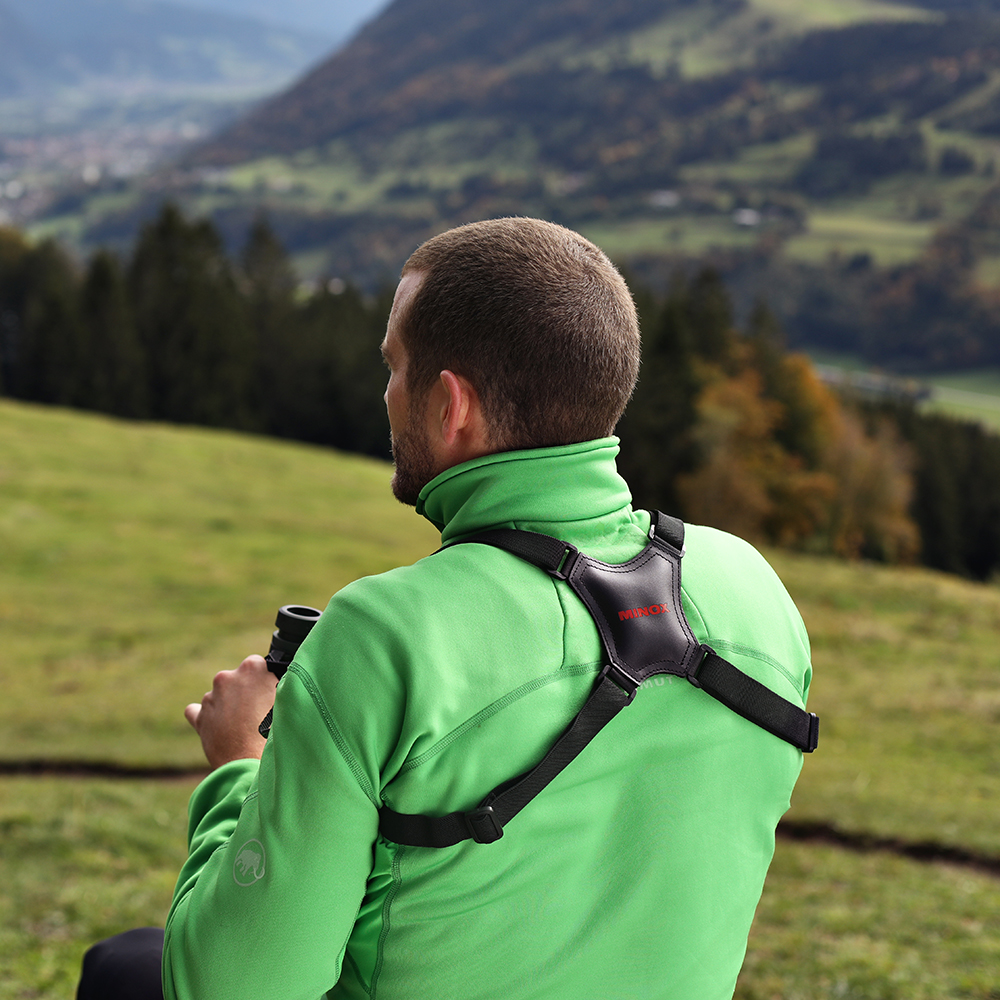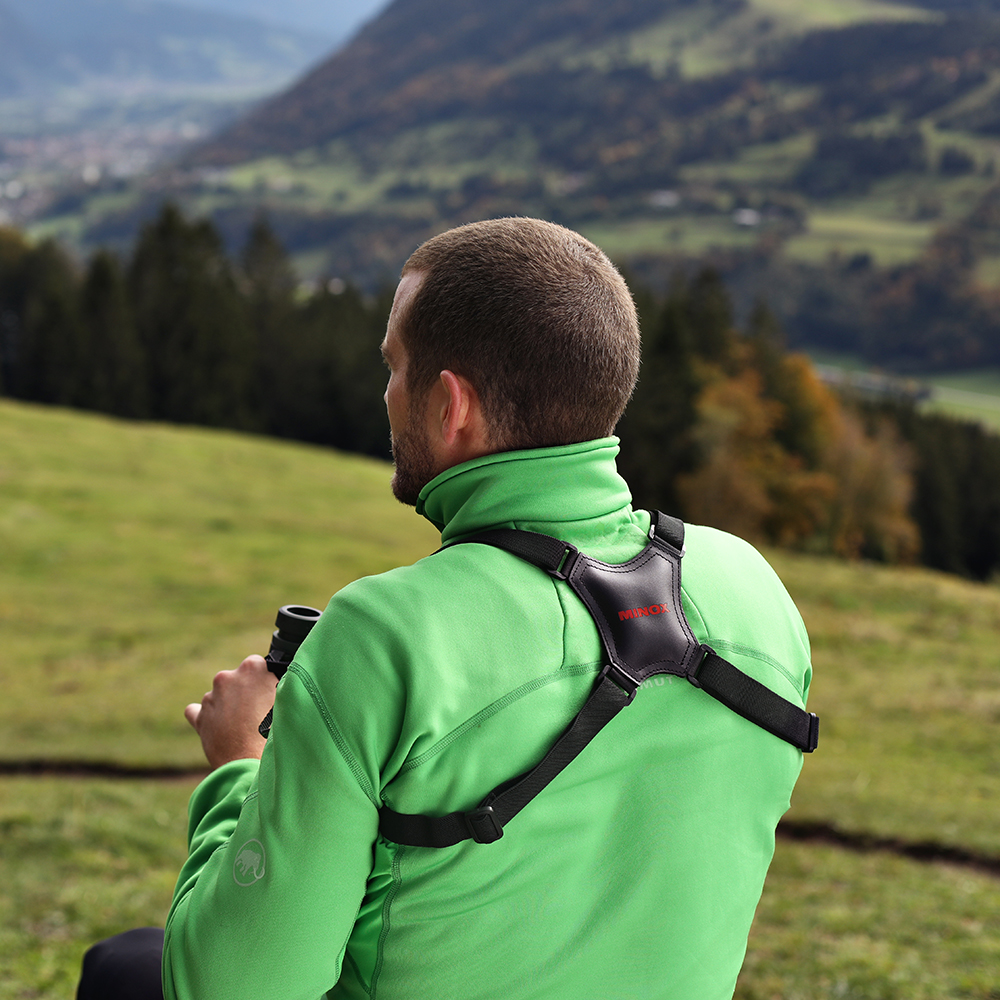 Prices excl. VAT plus shipping costs, import duties and additional taxes Learn more

Ready for immediate dispatch
First hand customer support


 10.000+ happy customers worldwide
Original Blaser. Highest quality.
"The high quality, ergonomic MINOX Professional binocular strap helps you to transport your MINOX binoculars comfortably close to your body, without swaying. The strap prevents annoying swinging and dangling of the binoculars during rapid movements.
The wide, soft rear section with comfortable cushioning and stretch offers high wearing comfort. With the quick release fastener, the binoculars can be attached to and removed from the stabilizer quickly.
Your benefits:
Steady carrying of the binoculars
Fast attaching/detaching of the stabilizer with quick-release fasteners
Highly comfortable, even with a backpack
Low weight (150 g)"